Role: Website Revamp and UX/UI Deign
Tools: Ipad, Figma and FigJam
Woddi is a non-governmental organisation whose website communicates its vision, mission, values, goals, objectives and activities. It also helps users to carry out some functionalities like donating and contacting the organisation.
Recent research on their previous website shows it has failed to meet the primary purpose of being created. Users who visit the site find it challenging to understand who Woddi is and its goals and objectives.
We plan on revamping the existing website to solve the current pain points users go through while using the website. At the end of this project, Woddi will have an Equitable, Enjoyable, Useful and Usable website.
Before diving into ideating the new experience, I outlined the process of revamping the website. First, I got a handful of users to understand their goals and pain points with the current website.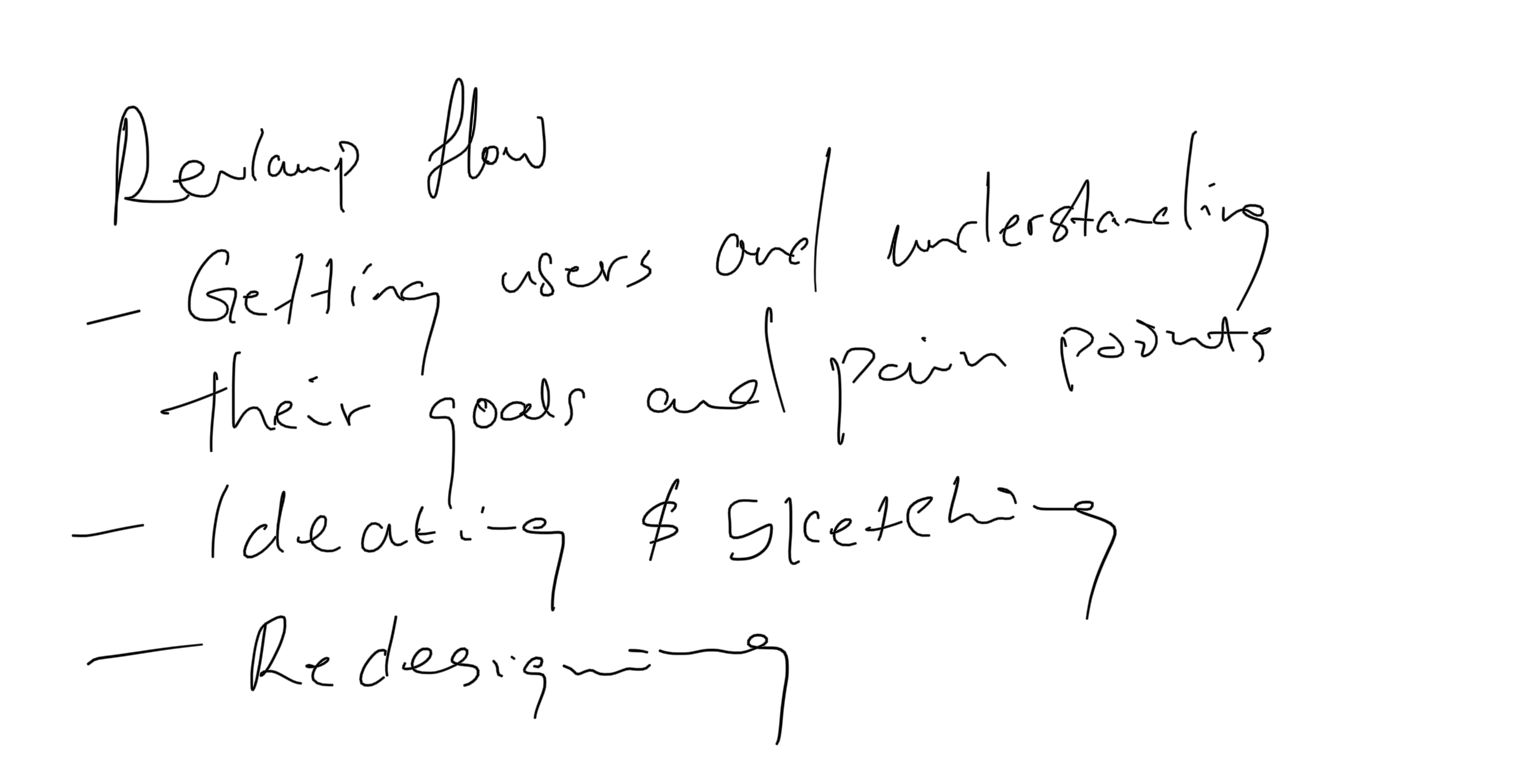 Understanding users and the current website
Here are the goals I found out after having a session with some Woddi users :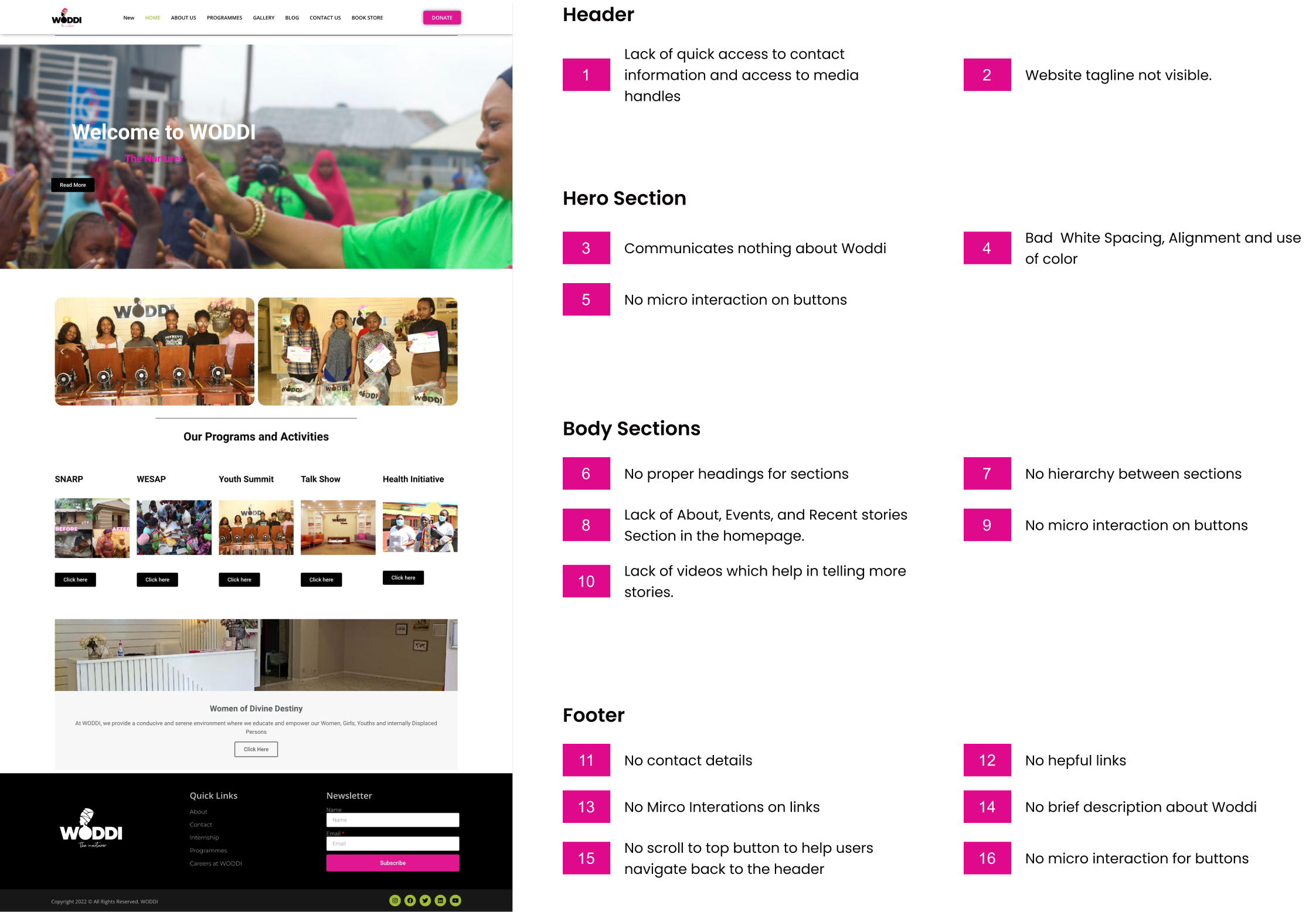 After conducting user research and carrying out a Heuristic evaluation on the current website, I immediately started sketching the new design for Woddi Website.
While sketching, I made my decisions based on the findings I got from my earlier research.
After sketching, I conducted a usability test with the targeted users to ascertain if the new solution solves their current pains.
At the end of this process, I created a solution for the current user pain points and improved the user experience of the initial website.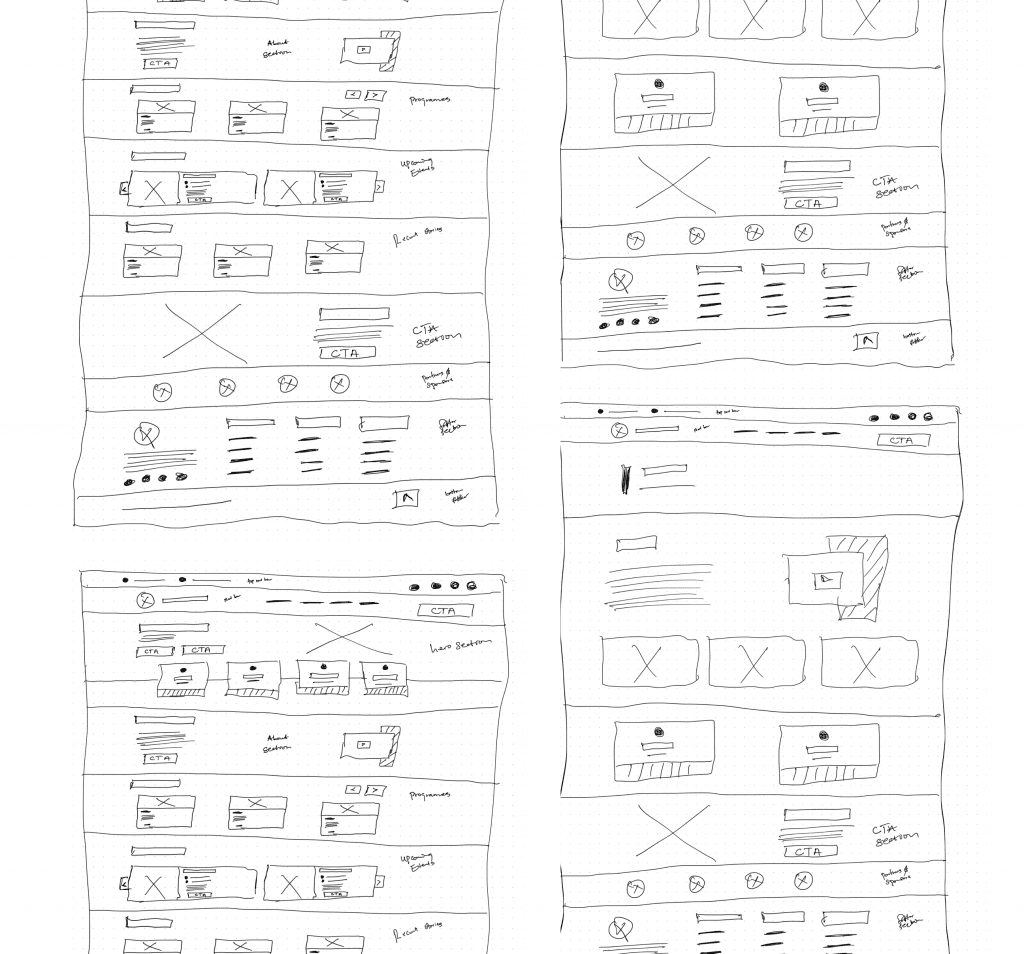 I created a mini-design system to help foster the quick design of my sketches. The deisgn system consists of colours, typography, inputs, icons, navigations and buttons.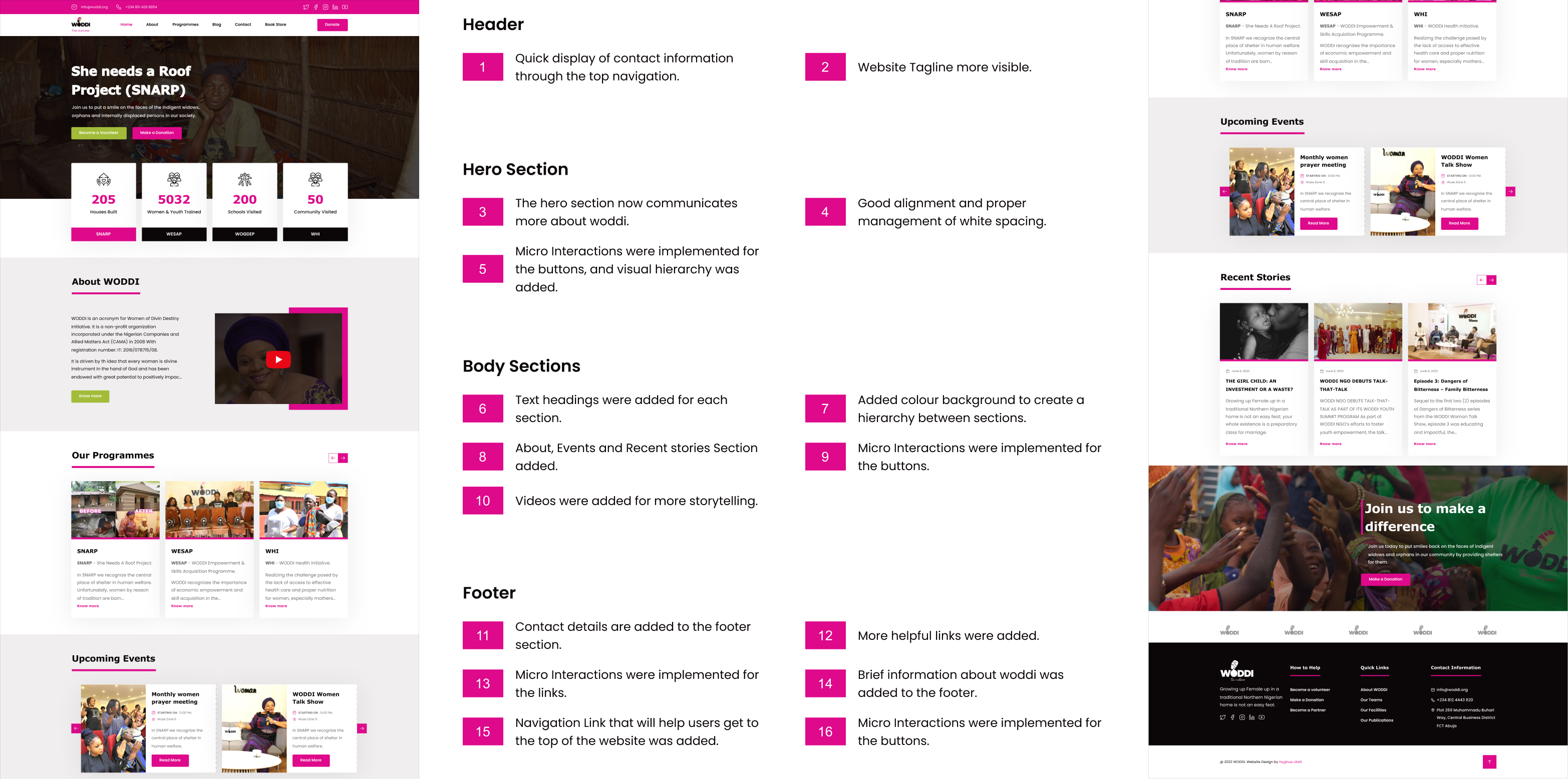 Final Design and Prototype
Prototype is best reviewed on desktop. If you are having any issues viewing this prototype, click on here.
Working on Woddi Revamp was an exciting one. At the end of the design, I found out the targeted audience was also exciting, this goes to tell the importance of conducting user research and as well conducting Heuristic evaluations.
I will set up tools like Hotjar to truly understand what users are doing. Make the necessary changes accordingly to what was observed and noticed as a problem.